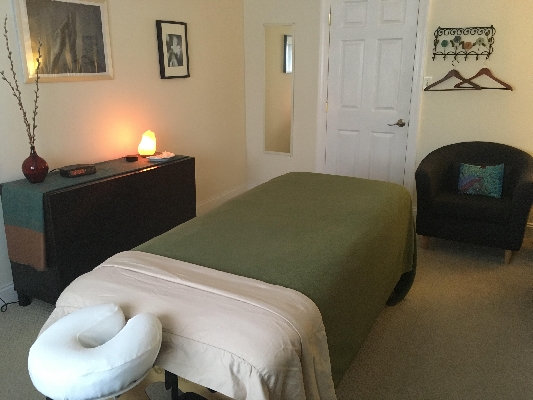 PLEASE REVIEW THE COVID-19 INFORMATION PAGE FOR UPDATES, CHANGES AND FORMS TO BE COMPLETED PRIOR TO APPOINTMENTS.
At this time, I can only accommodate existing clients for massage work and am not accepting new massage clients. Excpetions are made for new clients who have gift certificates.
Beginning this fall, there is limited availability for new Somatic Experiencing clients. If you are interested in Somatic Experiencing Work or would like to schedule an appointment, please contact me at andreakocerha@gmail.com.
Do you desire greater flexibility? Do you need help managing stress? Do you want to reduce or alleviate acute or chronic pain?
Azima Somatic Therapies provides restorative, process-oriented, trauma-informed bodywork by integrating a variety of therapeutic massage techniques, Somatic Experiencing® and Co-Active Coaching® skills to engage, encourage and support nervous system regulation and promote your body's innate healing wisdom and potential.


Helping People Feel Better in Their Bodies and Their Lives

Experiencing acute and chronic pain, or physical symptoms of stress and trauma can reduce the sense of safety in our bodies which can negatively impact how we function in our lives. The goal of my work is to help you feel more comfort in your body and create an optimal state of well-being, self-care and balance so you can live with a greater sense of physical capacity and internal ease.